Radiators
MARSHALL product range includes engine cooling radiators and intercoolers for DAF, IVECO, MAN, MERCEDES, RENAULT, SCANIA and VOLVO trucks.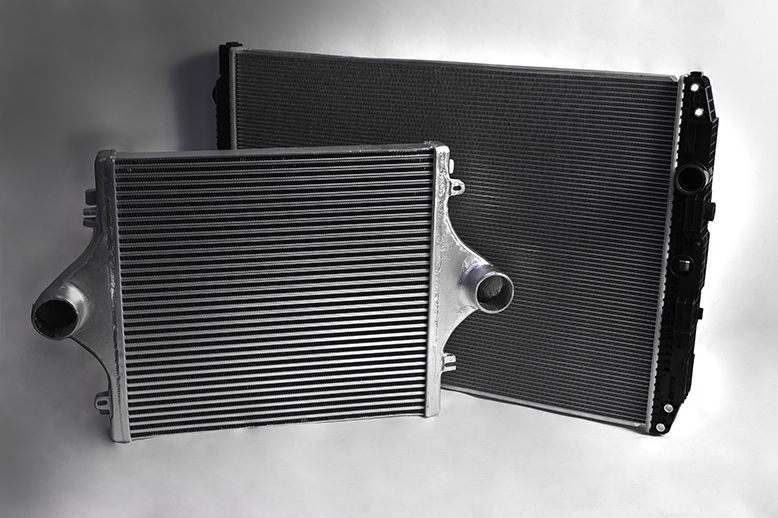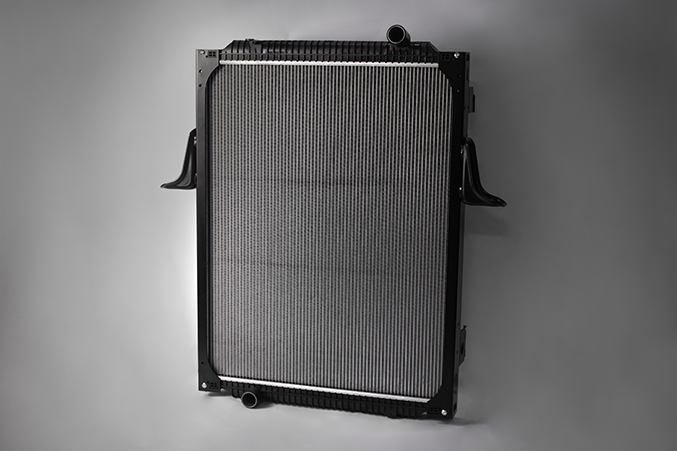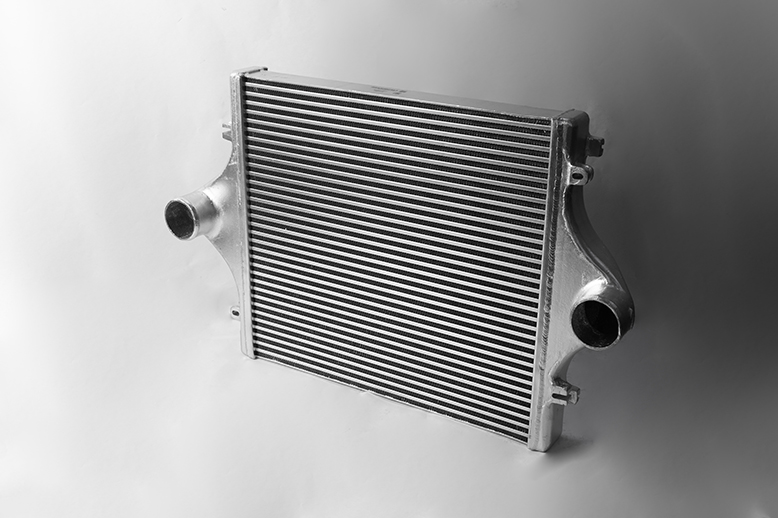 Advantages of MARSHALL radiators:
Wide range of products
• More than 40 positions of engine cooling radiators and intercoolers.
• The most popular radiators are presented in two versions – with frame and without it.
Durability
• MARSHALL radiators use folded fins, which ensures strength to mechanical damage and external influences.
• Radiator header plates are made of reinforced aluminum sheets with a thickness of 2.0 mm, which increases resistance of MARSHALL radiators to mechanical stress.
• FD8A6 aluminum alloy is used to make radiator tubes, which is 50% stronger after brazing than 3003 alloy widely used by other manufacturers.
• Durable plastic PA66-GF30 is used for plastic tanks.
• Brazing of fins, tubes and header plates takes place using special material flux on an automatic line, which ensures sturdy radiators core construction.
Quality control
• Each radiator and intercooler MARSHALL is tested for leakage.
• Before assembly, the aluminum tubes pass durability tests by filling them with oil under pressure.
• The production is certified in accordance with the IATF 16949: 2016 quality management system standard.
MARSHALL radiators have a 2-year warranty.