Rubber Metal Parts
MARSHALL product range includes more than 250 items of rubber-metal parts for DAF, Iveco, MAN, Mercedes-Benz, Renault, Scania and Volvo trucks.

The range of products consists of all popular silentblocks, bushings, mountings and repair kits for suspension elements, as well as engine and gearbox mountings, propeller shaft bearings.

The manufacturing facility has been specializing in the production of rubber metal products for over 35 years. The production is certified in accordance with the ISO / TS 16949: 2009 quality management system standard and equipped with high-end CNC machines and a laboratory. Quality control is implemented at each stage of production.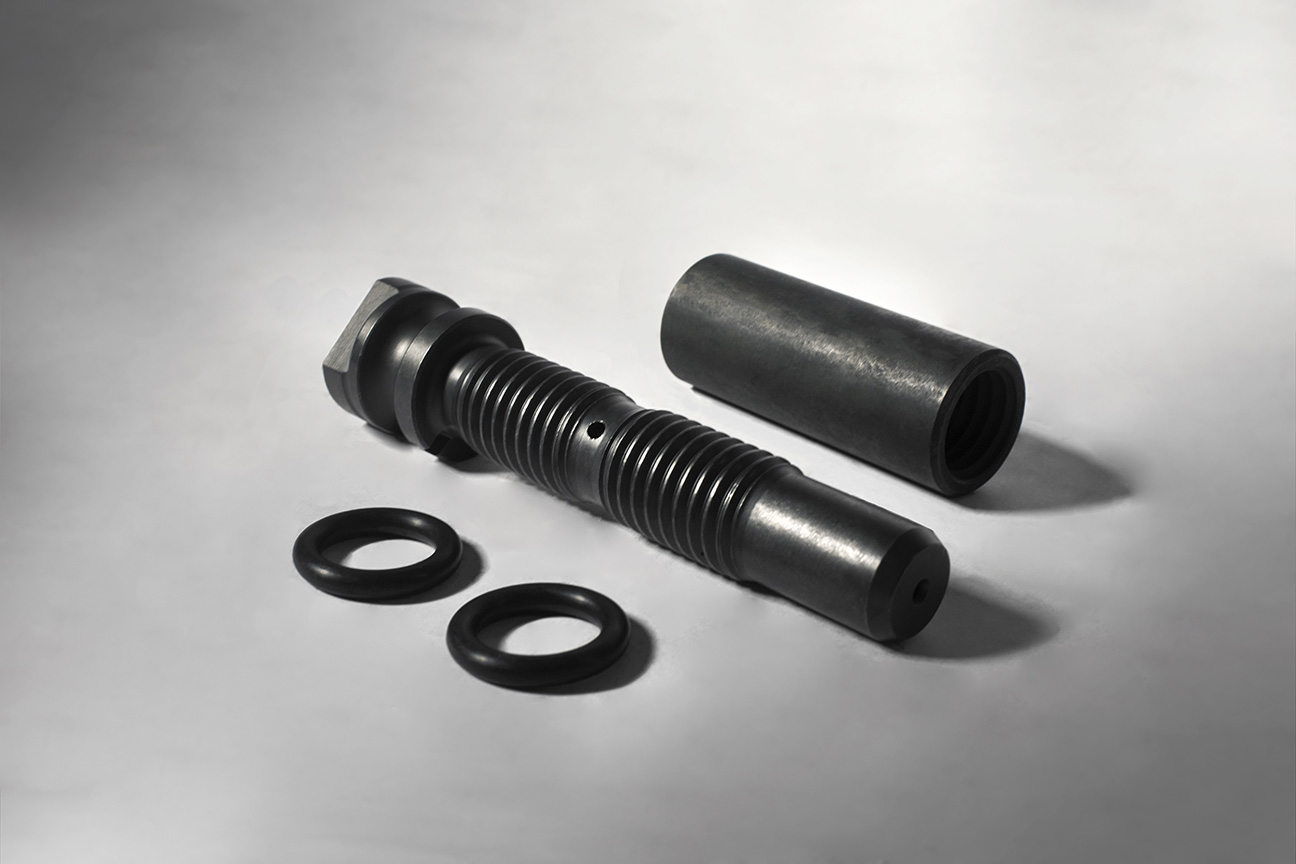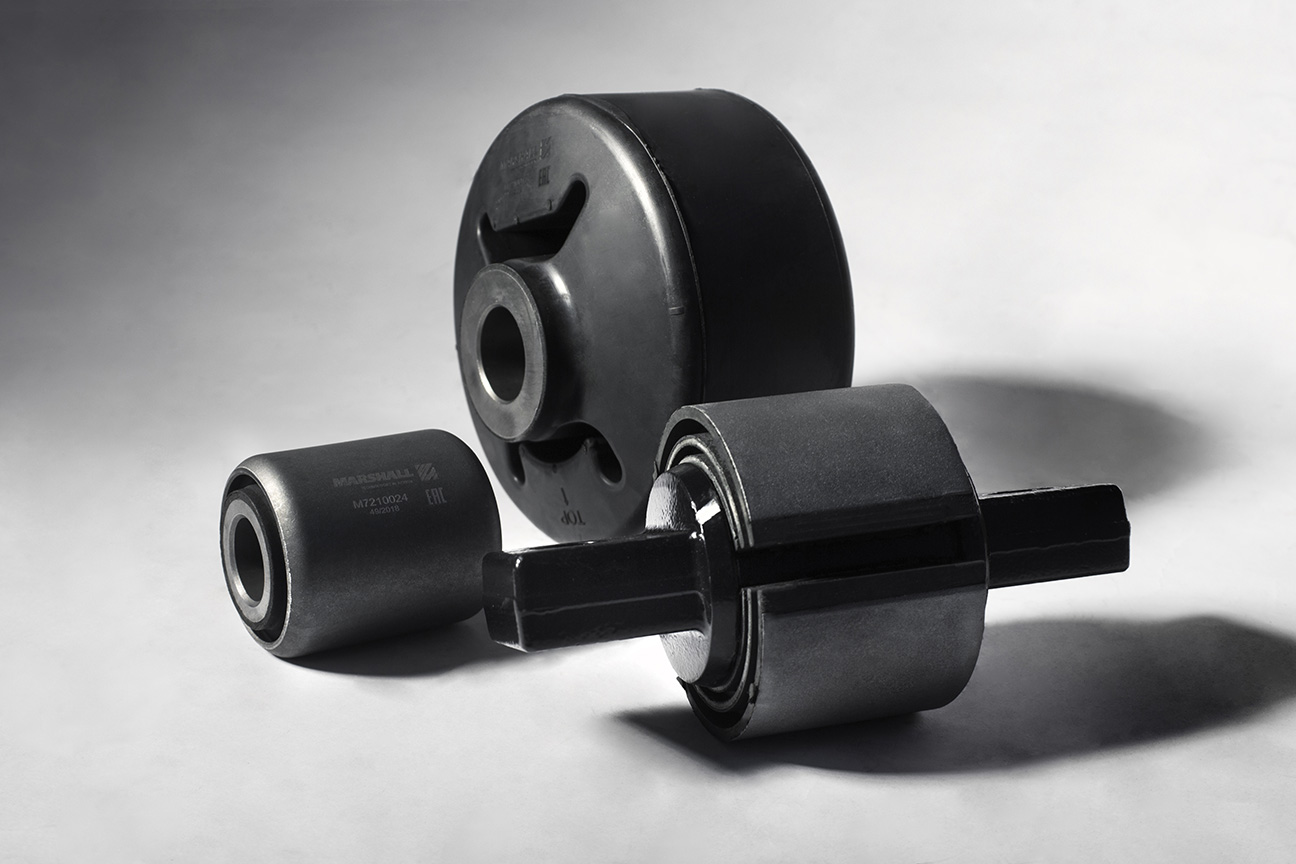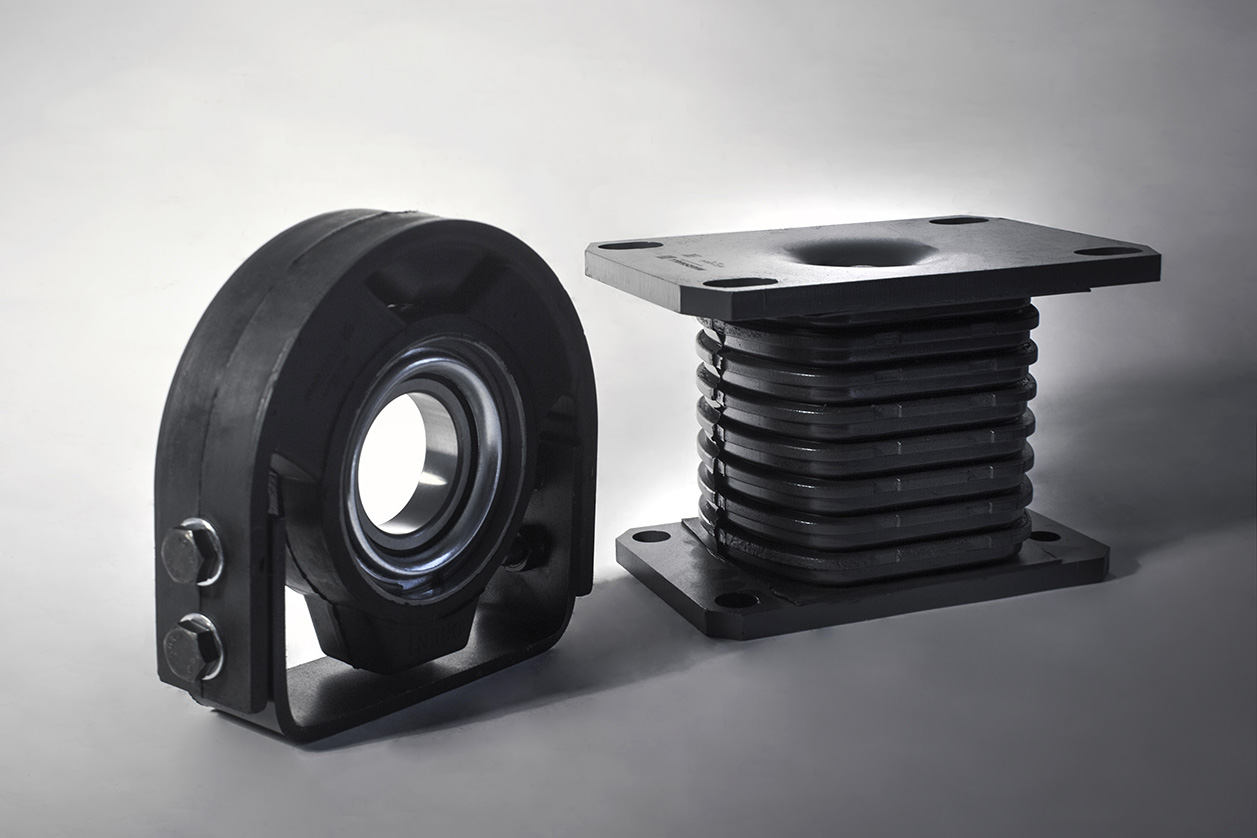 MARSHALL rubber metal parts have a number of benefits:
High resistance to fatigue damage
Resistance to fatigue damage of rubber-metal parts is provided by:
Own rubber production. Own production allows to monitor and regulate the manufacturing process, which ensures a consistently high quality of rubber. Moreover, rubber is tested for density, hardness and viscosity before vulcanization.
Thorough processing of metal parts. Mechanical processing and zinc-phosphate coating of metal smooths out its surface, removes all the impurities and roughness, which ensures a tight bond of rubber and metal into a single piece during vulcanization.
Quality confirmed by laboratory tests
MARSHALL rubber metal products pass mechanical tests for durability on modern equipment of the brand ZWICK (Germany)
–
a global supplier of equipment for materials testing.
Protection of metal elements against corrosion
Metal elements are protected by an anti-corrosion coating, which ensures a long lifetime.
MARSHALL provides a 2-year warranty for rubber metal parts.